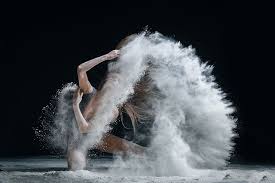 ANGEL OF COOPERATION.
Cooperation means working together for a common purpose. It is only achieved when working as a team. The magic is that nobody wins alone inside the team, the team wins. When you do something in a group remember that the important thing is to take advantage of the different virtues of each one of the members.
Affirmation: MY COOPERATION GETS ME CLOSER TO MY ANGELS.
ÁNGEL DE LA COOPERACIÓN.
Cooperación significa trabajar en conjunto por un fin común. Solo se logra cuando se trabaja en equipo. La magia está en que nadie gana solo dentro del equipo, gana el equipo. Cuando haces algo en grupo, recuerda que lo importante está en aprovechar las diferentes virtudes de cada uno de los integrantes.
Afirmación:MI COOPERACIÓN ME UNE MÁS A MIS ÁNGELES.