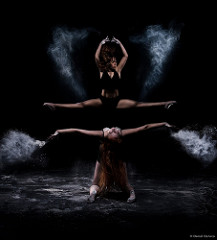 ANGEL OF INTERDEPENDENCE.
Interdependence is a concept more advanced than independence. You are interdependent when you know that you are capable and yet you understand that your ability increases when working as a team, when you know internally what you are worth and in spite of that you understand that you need to give and receive love. This knowledge leads you to act kindly
Affirmation: I AM THE REFLECTION OF THE DIVINE KINDNESS.
ÁNGEL DE LA INTERDEPENDENCIA.
La interdependencia es un concepto más avanzado que la independencia. Eres ínterdependiente cuando sabes que eres capaz y a pesar de eso comprendes que tu capacidad aumenta al trabajar en equipo, cuando conoces internamente lo que vales y a pesar de eso comprendes que necesitas dar y recibir amor. Este conocimiento te  conduce a actuar con bondad
Afirmación: SOY REFLEJO DE LA BONDAD DIVINA.